Marion
Redevelopment

&

Housing Authority
Marion, Virginia
What We Do
Marion Redevelopment and Housing Authority provides housing through the Public Housing and Housing Choice Voucher Programs.
Public Housing was established to provide decent and safe rental housing for eligible low-income families, the elderly, and persons with disabilities. MRHA provides 238 Public Housing units at Holston View, Millerwood, and Severt Hills.
The Housing Choice Voucher (HCV) Program is a federally funded and income-based program designed to provide decent and safe housing in the private market to qualified low to moderate-income families, the elderly, and persons with disabilities. Since the assistance is provided on behalf of the family, participants are able to find their own housing, including single-family homes, townhouses, and apartments. A qualified participant is issued a voucher and is responsible for finding housing. MRHA manages 246 Housing Choice Vouchers.
Where We Are
The Town of Marion is located in Smyth County, Virginia. Conveniently positioned upon Interstate 81, Marion is easily accessible. Located in the Blue Ridge portion of the Southern Appalachian mountains in Southwest Virginia, the general Marion area is well known as vicinity of stunning scenic beauty.
VAWA Notice
The Violence Against Women Reauthorization Act of 2013 (VAWA 2013) expands housing protections for domestic violence, dating violence, sexual assault, or stalking victims. Changes under VAWA 2013 include extending protections to survivors of sexual assault; allowing survivors who remain in the unit to establish eligibility or find new housing when a lease is bifurcated; providing survivors with emergency transfers; and additional notification to applicants and tenants of housing rights under VAWA. While these changes substantially extend VAWA's coverage to include most affordable housing programs, they provide no protection to tenants in private market-rate housing but do apply to tenants with vouchers in private market housing.
MRHA will provide all protection under VAWA 2013 to program participants and family members of program participants who are victims of domestic violence, dating violence, sexual assault, or stalking from being evicted or terminated from housing assistance based on acts of such violence against them. Learn more about VAWA here.
No Smoking Notice
MRHA buildings, rental units, and all properties are smoke-free. Smoking includes inhaling, exhaling, burning, or carrying any lighted cigar, cigarette, pipe, or other lighted smoking device. This also includes the use of E-cigarettes, vapor-emitting devices, and hookahs.
Terrace Drive Student Suites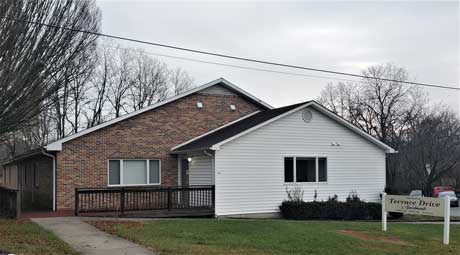 Terrace Drive Student Suites were designed to give Emory and Henry School of Health Sciences students an opportunity to have luxury living at an affordable price. Located at 1046 Terrace Drive, the units are close to the campus, coin operated laundry on site, ample parking and a rent that includes all utilities and WiFi. For further information call 276.378.7989 or 276.759.2100
Serving the Town of

Marion, Virginia